Held under the theme Trust the Tree, the campaign focused on showcasing the importance of sustainable forest management solutions, and to inspire customers to act by choosing FSC-certified products. The campaign's main objective was to raise awareness about FSC's work and the role of forest stewards in mitigating climate change and biodiversity loss.
Cameroon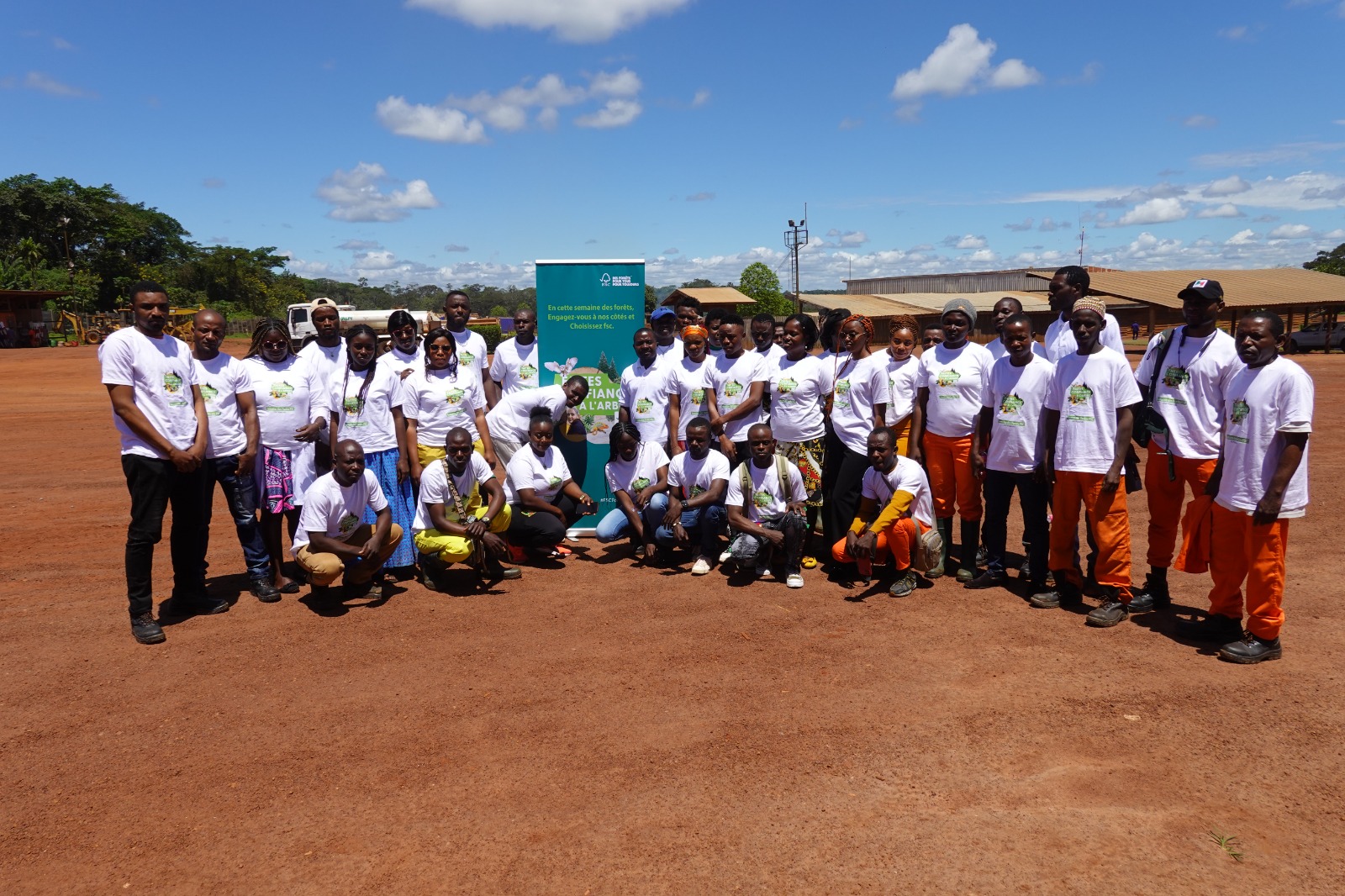 In Cameroon, Israel Bionyi, FSC Africa's Communication Manager was at GRUMCAM, a Cameroonian affiliate of the ALPI Group and the latest FSC forest management certificate holder in Cameroon. On September 29, Israel visited its forest concession in Mindourou in the eastern part of Cameroon. Israel spoke with 40 employees about how consumer choices can help protect forests. Prior to his visit William Lawyer, FSC International Policy Manager – Africa visited Pallisco another FSC forest management certificate holder in Cameroon and ALPI Group head offices in Douala on September 22 and 25 respectively. In both companies, he shared FSC branded materials with management, which the company used to mobilize their staff during FSC Forest Week 2023 celebrations.
Gabon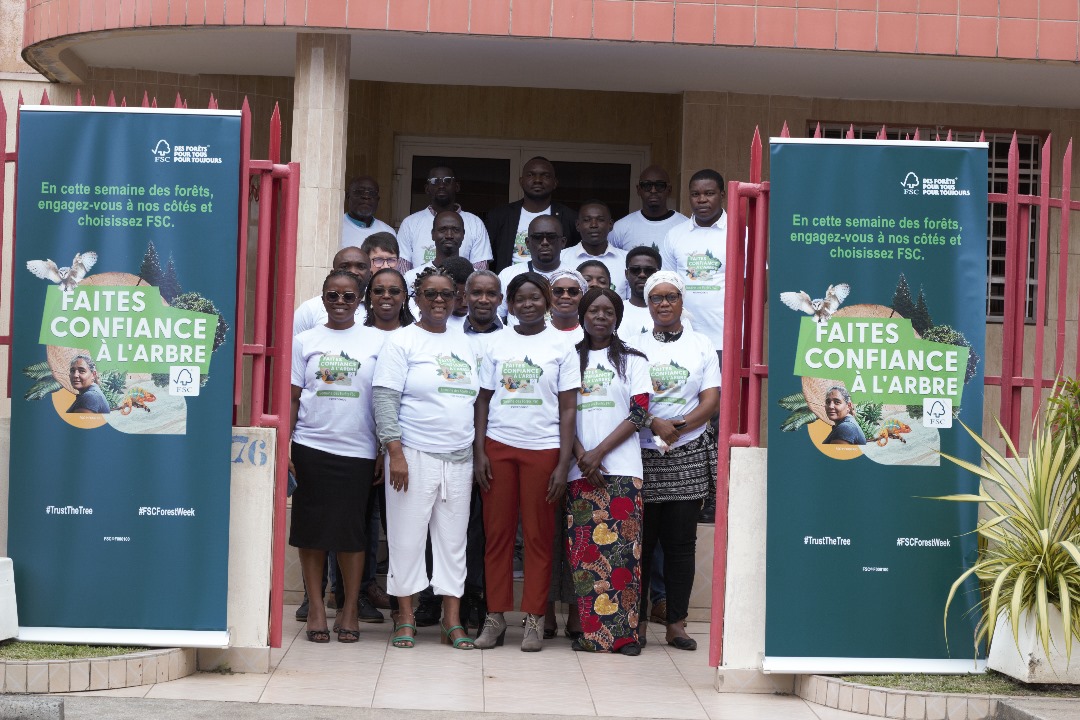 In Gabon, the campaign's mobilization and awareness-raising efforts targeted government officials, employees of companies holding FSC forest management and Chain of custody certificates, and FSC Gabon members. This educational and awareness campaign culminated in a special celebration day on 29 September 2023. This provided members with an opportunity to reflect on their commitment to promoting FSC solutions in Gabon. Ida Navratilova OYE, FSC Congo Basin's country representative in Gabon, co-ordinated the FSC activities in the country, which reached out to at least 300 people.