Leading Fashion Retail Group signs up with FSC®
Mr Price Group has signed a promotional license agreement with FSC® Southern African for use in South Africa, Namibia, Lesotho, Swaziland, Zambia, Botswana, Kenya, Uganda and Tanzania. Mr Price Group is an omni- channel fashion- value retailer, based in South Africa.
Established in 1987, it now has grown into a retail giant numbering 1 596 stores operating in a number of  African countries, with South Africa being its largest operation and through the following retail  brands: Mr Price (family fashion), Mr Price Sport (sport apparel and equipment), Mr Price Home (housewares, furniture, textiles), Milady's (women's fashion), Power Fashion (family fashion) and Sheet Street (textiles). Mr Price's online presence has grown in leaps and bounds, particularly over the last two years driven by the online growth spurred on by the Covid epidemic and it remains the number 1 rated fashion shopping app in South Africa.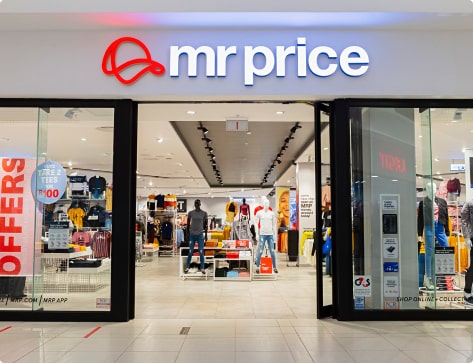 Sustainable sourcing is a key business imperative and FSC Southern Africa is really excited to partner with Mr Price Group on this, and has already assisted in this regard. The signing of the promotional license agreement is the next step in this commitment.
The group is focusing on the responsible procurement of packaging, furniture and textiles aiming to increase their sustainable raw material content in products, in line with international standards. Mr Price intends increasing supply chain visibility by mapping to 90% of the value chain, thereby deepening measure of social and environmental performance as well as supplier longevity and resilience.
As a signatory of the Retail-CTFL Master Plan 2030 of South Africa, the group continues to work collaboratively with government and industry to develop meaningful interventions to unlock a competitive and sustainable local manufacturing. (https://www.mrpricegroup.com/mr-price-group-sustainability.aspx)
We look forward in sharing further updates on this exciting partnership between Mr Price Group and FSC Southern Africa.
For more information contact: g.busse@fsc.org